Many studies have revealed that children benefit from video games while they are growing up. Depending on the type of game, it can improve their cognitive functions, reflexes, problem-solving, planning, memory, and other traits.
Games can also be used to educate children, but when parents choose games for their child, they could fall into some traps. Namely, the choice is endless, and many violent or highly addictive titles could harm your child. Luckily, you won't have to search for a long time to find the best advice. The market for kids' games is quite large, and there are a lot of handheld options that will provide entertainment, intelligent gaming, and an important learning experience.
Additionally, another reason why you should look into handheld games as opposed to letting your child play on your phone is the fact that they are developed with the child in mind. The displays are optimized for young eyes, the color schemes are well suited so that they won't cause straining, and the controls are as intuitive as possible. But, since there are tons of different units and models in online stores, it's hard to pick the best games handheld video games for kids. So let us show you our top picks for the best handheld games for kids in 2019!
Arcade Classics by Basic Fun
Firstly, let's head back to an era when it all began! Basic Fun has created some of the most popular emulations of classic arcade games but in a much smaller, handheld package. Most of the games have retro-styling, much like the original versions. Plus, the controls are rather simple, with only one joystick and a few buttons. It's just like the old video game consoles and arcade gaming devices!
Of course, they offered games like Pac-Man, Tetris, Frogger, Q'bert, and more, are 100% accurate copies of the old ones. They feature '80s graphics and fantastic soundtracks, and each handheld comes with its own game title.
Oregon Trail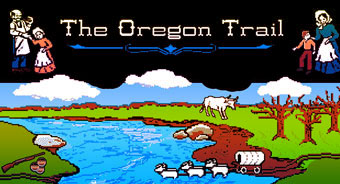 The Oregon Trail is a classic educational game that was developed a few decades ago. The newer versions of this handheld console contain several different games inside, and it's based on the 19th century. It aims to teach children about American history and the way of life in the 1800s.
Much like the previously mentioned arcade game replicas, this game was also a classic back in the 1980s. However, it may be better suited for older children as the gameplay isn't so simple. It will take your little ones on an exciting adventure where they will trade supplies and hunt for survival.
Super Mario Maker 2 on Nintendo Switch
This game is suited for kids aged 8 and up. If you want to get your kids interested in game design or environment building, Super Mario Maker 2 is a highly intelligent game. While it may look basic, it requires a lot of patience and experience. It's challenging because essentially, the kids will learn all about making games through it. Super Mario Maker 2 requires kids to design levels using various tools. It does contain the standard Mario gameplay thought and involves some violence such as throwing fireballs. But, if you deem that your child is old enough, the learning experience can be fantastic.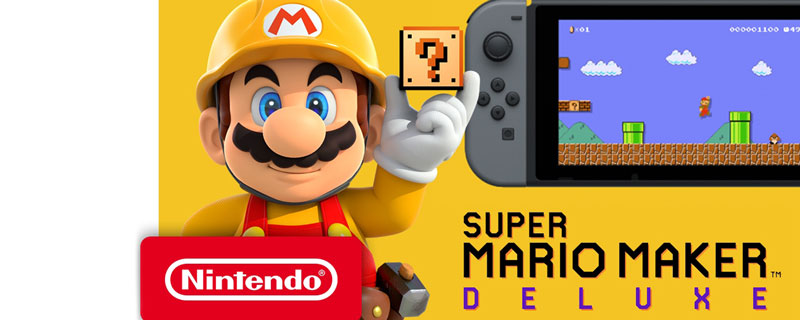 Plus, it features a high degree of interactivity since children can play together online and rate their designs.
Math Whiz
Math Whiz by Educational Insights is an incredibly fast learning tool that will aid young kids to learn the fundamentals of math. It's one of the best handheld electronic games for kids!
The console looks like a fun calculator and allows kids to try subtraction, division, addition, and multiplication. Basic problems will appear on the screen, and the child has to solve them correctly. The game will give feedback through sounds, and there are 8 levels in total. Plus, there is a calculator mode in which the console functions as a regular calculator.
Simon Micro Series
The Simon Micro Series is a take on the iconic Hasbro Simon game. It's almost an essential memory tool for kids, and it can benefit the child quite a lot.
The four different lights will light up in order. Then, the child needs to press them in the same sequence. This game is quite fast-paced and requires quick improvement and fast motor skills. Plus, it can also be played with other children since the Simon Micro Series has a multiplayer mode. Also, the actual unit is much smaller than its previous editions, which means it will be more portable.
Loco Roco 2 On PSP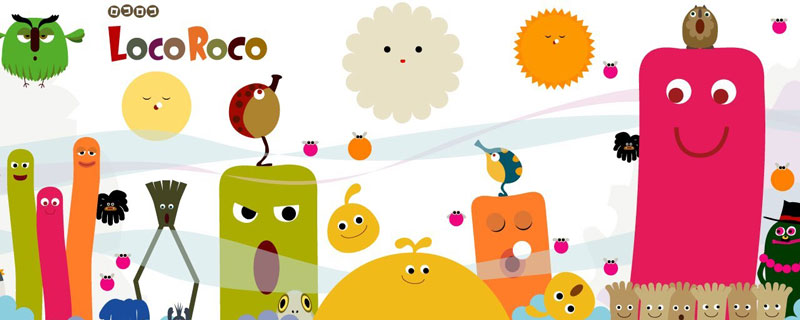 Loco Roco 2 is available on the Playstation Portable, and it's a platform game with stunning visuals! The animations are cheery and creative, which means it's perfect for kids. Plus, the gameplay is undoubtedly unique. Loco Roco 2 is a side-scroller, and the protagonist slides around while players can also control the tilt of the level screen and then unlock the next level. It creates an awesome gaming experience, plus, the characters are simply adorable. The music is very cute as well, and changes with every level. This game will definitely leave your children in awe!
Nintendogs + Cats on 3DS
If your children are constantly bugging you to get them a pet and you simply don't have the means to get one, there's a nearly ideal solution!
Nintendogs + Cats is a Nintendo 3DS game which lets kids take care of virtual pet simulations. Compared to those ancient Tamagochi consoles, this game features impressive graphics and adds cats into the mix. There are several cute dog breeds, and the kids will learn how to care for them through this game. They will feed them, take them out on walks, and play with them. If you are planning on getting a pet, it will be a great way to prepare your children for various responsibilities!
Touch Screen Sudoku
Illuminated Touch Screen Sudoku by Techno Source looks like the kind of game a child prodigy would own! It offers 100,000 puzzles for your little ones!
The aim is, of course, to fill up the screen according to the rules — each column, 3 by 3 box, or grid must contain numbers 1-9.
Kids aged 8 or older will significantly benefit from this game. It also contains a tutorial mode, a touch screen that lights up, and selectable levels of difficulty. It's a great brain-teaser, and it's also a fun game for parents during downtime. It's quite a worthwhile investment since both kids and adults can play it!
ThinkFun Amaze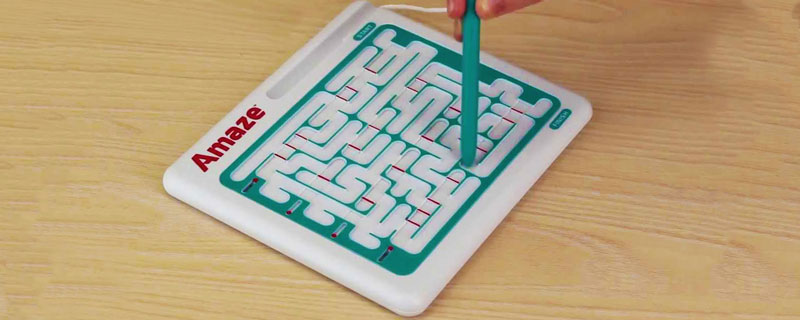 Amaze by ThinkFun is a handheld maze-challenge game operated with a stylus. It features 16 mazes and three levels of difficulty. It seems rather straightforward. However, the mazes get very difficult as the player progresses. It's fun to navigate through the maze and kids will have to avoid dead ends as well as moving pathways! These paths become extra tricky because they can change the maze's solution. It's quite a unique and challenging game!
Rayman Legends for PlayStation Vita
Rayman is one of the most classic platform games! It was first released in 1995 and franchise has gained an iconic following.
If you're looking for a classic game for your kids, this is the one! It's a sequel to 2011's Rayman Origins, and it was praised as one of the best Rayman games ever. It got rave reviews for its gameplay, controls, visuals, level concept, story, and plenty more features. This game has more than 120 levels, slapstick comedy, and incredibly cute characters! It's not suited for younger children though, but kids aged 8 and over will have tons of fun with it!
Handheld Games Summary
Hopefully, you've found something for your kids on our list! We tried to make it as diverse as possible and include only the best handheld games and titles you can play on handheld devices like the Vita or the 3DS. As you can see, many options are out there for your child, and they don't necessarily need to be violent and addictive.
Some of the games on our list are truly challenging and require a lot of brainpower, which will certainly mold the young minds of your kids! So find one of these games and surprise your kid!